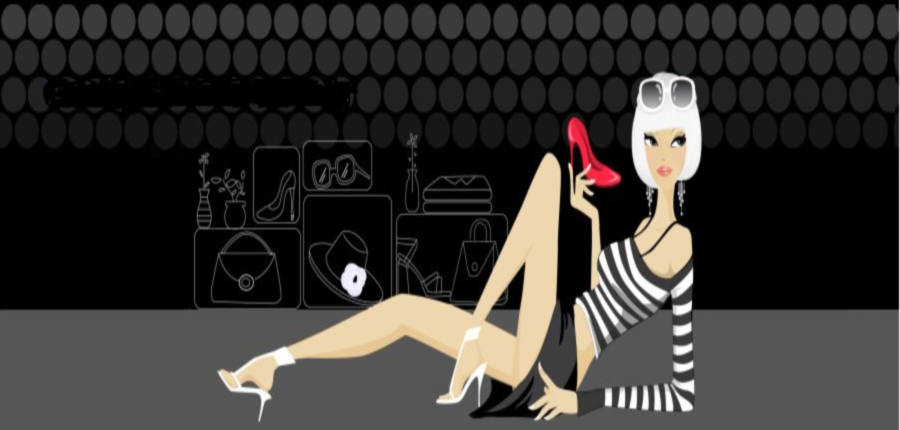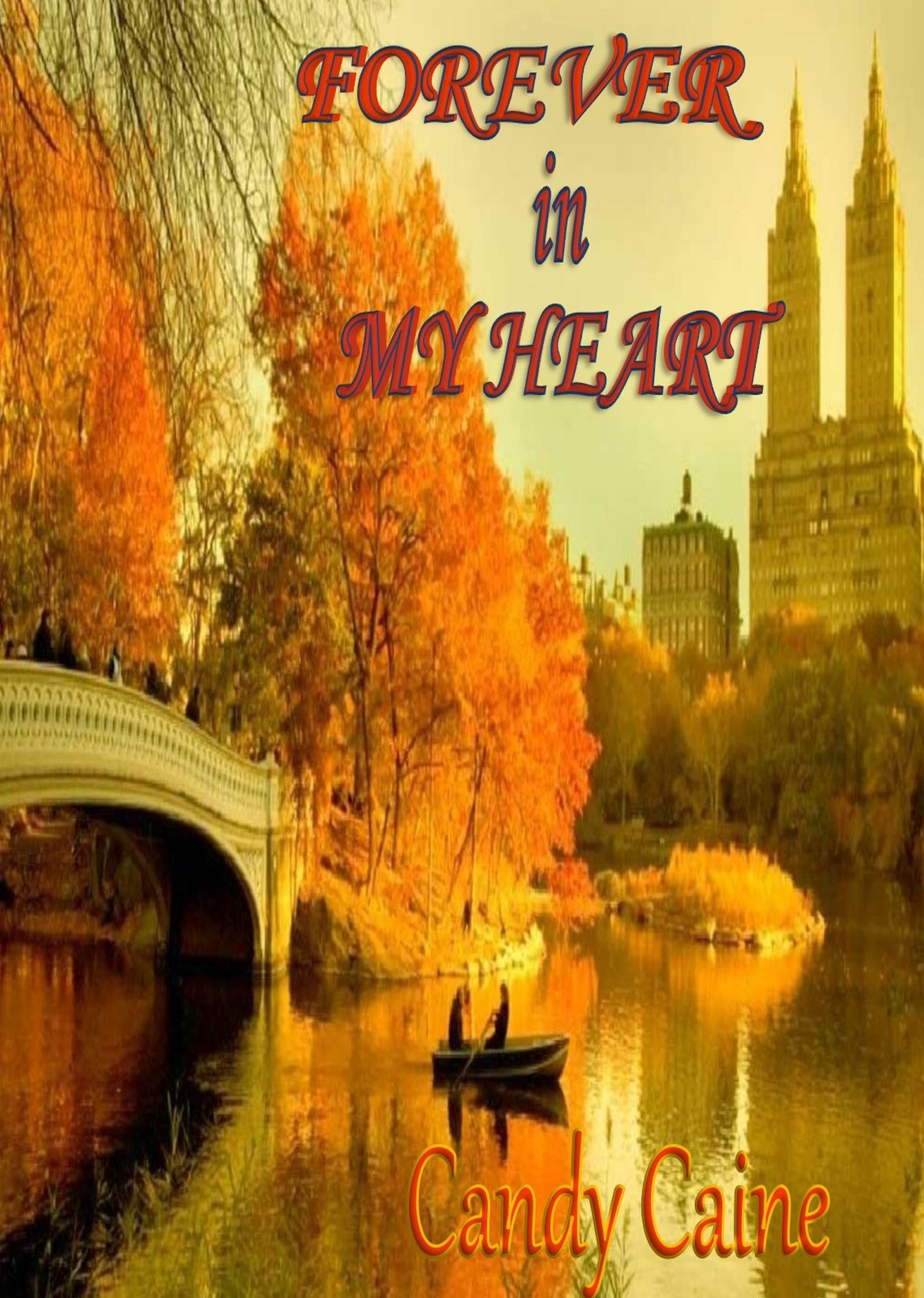 Forever In My Heart

While on a job interview in Arizona, Peter Saunders is car-jacked and left for dead. However, his assailant is killed in a fiery collision with an oil truck. Authorities in Arizona notify Peter's fiancé, Ruby Douglas, in New York of his death. She is devastated. And, as if that pain and heartache isn't enough, Ruby, a school teacher, discovers she's pregnant and must fight to keep her job. Though she never truly lets Peter's ghost go, Ruby eventually finds happiness with fellow teacher, Mark Winters…until fate intervenes once more.
Chapter One

"Ready to go, Ruby?" Mark Winters asked, poking his head into her classroom. Her closest friend and fellow sixth-grade teacher, blond, blue-eyed, Mark was the Prince Charming of many of the grammar school girl's daydreams.
"Just a sec," she said, putting the last of her papers into her bookbag.
Noticing what she was grabbing, he chided, "Don't tell me you haven't gotten to those progress reports yet?"
Gritting her teeth, Ruby Douglas was already upset with herself for leaving the progress reports for her sixth-grade class for the last minute. Normally she'd have them all done and printed early, but somehow this time she got sidetracked.
"I've already beat-up on myself. I don't need help from the likes of you."
"You realize that they're due tomorrow, don't you?"
"Don't remind me," she said, following him out of the room. "I'll probably be up to all hours of the night doing them."
They walked towards the office to punch out. Murray Jackson, one of the assistant principals, saw them leaving and reminded them, "Don't forget all progress reports are due tomorrow."
Ruby clenched her teeth. "If one more person mentions those progress reports, I swear I'll murder them."
Mark grinned, but said nothing. He knew Ruby long enough to let her sizzle in silence when she was upset. When they reached his car he hit the keyless remote twice and opened the doors. Ruby put her bookbag on the backseat next to his and got into the front seat. He loved to watch her slide her long shapely legs into the car. It was a sight he never seemed to grow tired of.
The ride home was a quiet one. Usually they'd talk about their days, but Ruby seemed miles away lost in her own thoughts. Mark figured she was silently cursing herself for allowing this to happen. He truly didn't envy the work she had in front of her that night.
He pulled up in front of her apartment. Ruby grabbed her stuff and got out. "Thanks," she said, shutting the door. "See you tomorrow."
Mark wished her luck. Knowing Ruby, she'd get those reports done even if it took all night. And it most likely would.

***

Ruby went directly into the spare bedroom she used as an office and booted up her computer. As it was booting, she went into her bedroom and changed into a comfortable pair of jeans and a sweatshirt.
Taking only short breaks to make more coffee or have a snack, she worked steadily into the night until the last report was keyed into the computer. Releasing a huge yawn and waiting for her eyes to clear, Ruby, double-clicked on print. Suddenly, the monitor went black. Her eyes widened in disbelief. "Oh, no! This isn't happening!"
Her throat tightened and she became lightheaded, as fear and frustration wrapped her body tightly. She needed those reports. With shaking hands, she tried to reboot the system, but failed. Why me? Why now? Her eyes filled with tears of frustration. What am I going to do?
She began to dial Mark's telephone number, but glanced at the time. At two am, he was probably sound asleep. Besides, he was no computer expert and was probably as useless as she felt at that moment. She'd have to call out sick and bring the computer back to the store tomorrow.

***

Ruby was the first one in line for technical help when the computer store opened. While she was waiting for the technician to acknowledge her, four more people got in line behind her. Finally he asked what her problem was in a tone that already sounded bored. Perhaps helping people wasn't challenging enough for him.

***

It had been a boring week for Peter Saunders, as well. Only a few customers had ventured in to purchase a computer and half of which had no idea what they wanted. He found most people ended up buying computers for socializing on Facebook or buying stuff online. Hoping today would be a good sales day, he had just come on the sales floor when he overheard Ralph Marion, one of the techs speaking to a customer. "I'm sorry, but there's no way we can get to this before Monday or Tuesday."
"You don't understand. I need this fixed by this afternoon. I've got to get important information from my hard drive printed. I'm a—"
"If you needed it fixed today, why didn't you bring it in earlier?"
"What kind of stupid statement is that? I already told you this happened at two am this morning."
"You don't have to be nasty about it," the tech said, destroying what fragile little patience Ruby had left.
"Forget it. I see I'm wasting my time here," Ruby said, snatching back her CPU.
"Good luck finding someone to do it today," the man replied mean-spiritedly.
Peter had been checking out the woman. She was tall with long black hair that shimmered under the fluorescent lighting. Her skin looked silky smooth like milk chocolate and he wondered if it tasted as good. She had a pretty face with high cheekbones and large brown eyes that revealed how frustrated and upset she'd become. The rest of her didn't seem bad, either. As he hurried after her, he'd noticed her long, slender legs and nice rounded butt.
Ruby was frantic. She had no idea where to go next, while precious time was ticking away. A stray tear began to slip from her eye as she carried the tower from the store.
"May I help you?" Peter asked, as he caught up to her.
"Do what?" Ruby asked.
"Carry that to your car for you."
"I'd rather you tell me where I can go to get it fixed."
He grinned. "I can fix it for you," he said, taking the tower from her.
That got Ruby's attention. She looked at the tall, good-looking man with the greenest eyes she'd ever seen. "Are you serious?"
"Seeing how upset you are, I wouldn't have the heart to tease you."
"But, who are you? Are you some kind of guardian angel coming into my life at the eleventh hour?"
He laughed. "Far from it. My name is Peter Saunders and I assure you that I'm not a heavenly guest on this planet. I pay taxes just like you."
"You work here?"
"Yes. I'm a salesman, but I have a strong technical background."
"Are you working today?"
"I was—until I saw you."
"You can't just take off to rescue me, can you?" Ruby asked.
"I haven't had a day off in weeks and I feel a stomach bug coming on."
Ruby smiled. "You know, you're beginning to look awfully sick to me."
"Told you," he said, as he followed Ruby out to her car, a silver Hyundai Sonata.
"This is it," she said, opening the rear door so he could lay the tower down.
"Give me your address and I'll be there in a half-hour or so. While you're waiting for me reconnect the computer."
Ruby was so happy that she threw her arms around his neck and kissed him. "You're a lifesaver."
Peter, detected a pleasing gentle scent of flowers. "Don't thank me until the computer's actually fixed. Remember, nothing in life is certain."
She nodded and said, "I know, except death and taxes. My dad always says that."
He smiled, revealing adorable dimples to go with his chin cleft. "I'll be there as soon as I can."
"Are you sure you know where I live?"
Peter looked at the name and address. "Actually, I don't live too far from you. Don't worry, I'll find it."
Ruby drove home thinking about Peter Saunders. It was truly kind of him to want to help her. A moment before he appeared she hadn't a ghost of a chance in getting those reports in on time. And now…She silently prayed he'd be able to retrieve them. There was always the chance that he couldn't restart the computer or the hard drive had been damaged beyond repair.

***

Peter rang her doorbell forty minutes later. Ruby was never as thrilled to see someone as she was at that moment. "I made some coffee. How do you take yours?"
"One teaspoon of sugar and a drop of milk. Where's the computer?"
"In here," Ruby said. "I'll bring in the coffee."
By the time she returned, Peter had gotten the computer booted up in safe mode.
"How did you do that?" she stared at the computer screen amazed.
"It's not hard, if you know how. Before I figure out what's wrong, tell me what you need to get off the drive."
"The folder that says Progress Reports."
"Are you a teacher?" Peter asked.
"Yes. Sixth grade."
"You're much prettier than any teacher I ever had."
Ruby felt her face heating, but managed to thank him for the compliment.
"Is this the file?"
"Yes!" she said, excitedly.
"Do you need to print it out?"
"Yes. Two copies of each, please."
"Is there a USB drive I can save your work to, just in case something goes wrong," Peter said. "You should always back-up your work."
"I know," she said, opening a desk drawer and handing him one. Their fingers touched, and an electric spark shot right through her. He must have felt something too, for he hesitated a moment before putting the drive into its slot.
Ruby watched the printer churn out the reports and she felt as if a terrible weight had been lifted from her shoulders. At this moment, she had no idea how to fully express her gratitude. Without a second thought, she flung her arms around his neck and kissed him.
Feeling somewhat embarrassed by her outburst, she withdrew her arms like a bungee cord. "Sorry, but you have no idea how grateful I am."
"I think I do."
"Can I pay you…at least for your time?"
"Absolutely not. I got the hard drive working, but it still needs to be replaced."
"Even so, you're a special guy, Peter Saunders. And you saved my booty."
"Now that I won't argue about," he teased. And what a glorious butt it was, he mused.
"How about me making you dinner tonight? It's the least I can do." Then, realizing that he might be married or have a significant other, she quickly added, "That is if your wife wouldn't mind."
Peter broke into a hearty laugh, which didn't sit just right with Ruby. What could she have said to him that was so funny?
"I'm not married. Don't look so upset. I only laughed because the look on your face just reminded me of a little girl who got caught with her hand in the cookie jar. I'd be delighted to have dinner with you. That is, of course, if your husband doesn't mind," he added, grinning, his green eyes sparkling like a gem stone.
Ruby smiled back. Touche'. I'm single, as well."
"Well, I'm glad we got that issue settled, Ruby Douglas," he said, taking her hand in his.
Ruby gave him a gentle squeeze and said, "I'm so very glad you happened along, Peter."
"Me, too." He flashed that hypnotic smile of his.
"Uhm…You know, this is really a nice place," he said. "How long have you been living here?"
"Five years."
"I guess you like it here."
"Yes. The other tenants are nice; no wild parties. There is no crime to speak of and the rents are reasonable."
"My lease is up this June. I'm debating whether to renew or not, so I've had my eyes open looking at other places."
"You'd like it here."
"How much do you pay a month?"
"$2250, plus utilities. It's a two-bedroom, by the way. Come take a look."
She led him around the apartment and could tell by his expression that he was impressed by what he saw.
"I have to deliver those printed reports to the school," Ruby said.
"How about some company for the ride?"
"Sounds good to me," Ruby replied. "Only I have to stop on the way back at the supermarket to pick up the things I'll need for dinner."
"Fine with me. I've got nothing planned for the entire afternoon."
"Thanks to me, of course," Ruby added.

***

They talked all the way to the school, which was a twenty minute ride from her apartment. Peter had desired a career in computers as a networking consultant. He had been sending out his resumes, but in the meantime worked at the computer store as a salesman.
"Why not a technician?" she asked. "You're twice as personable as that dreadful guy."
"Who, Ralph? He's not so bad, usually."
"Well, he could have used a refresher course in customer service."
"He was hired the day before I applied, so I was offered a job as a salesman. Needing a job, I took it with the hope of getting something better. Unfortunately, I'm still looking."
Peter waited in the car outside the school while Ruby ran inside with the reports. Her principal, Mr. Wainwright, met her in the hall. "You're a real trooper, Ruby, bringing in these reports, after having been too sick to work today." He gave her a wink.
"You don't know the half of it," she said with a grin.
"Thanks for bringing them by."
"See you tomorrow," she replied, hurrying back outside to Peter.
"That was fast," Peter said when she returned.
"I didn't want you to wait long."
Fifteen minutes later, they were at the supermarket. Tossing the things she needed into the basket, Ruby walked alongside Peter who was pushing it. She had no words to describe how lucky it was to have Peter rescue her reports. But now the ball was in her court. She might not be a computer wizard, but she was a damn good cook. She'd put together a meal he wouldn't soon forget.

***

Back at her apartment, Ruby put the groceries away while Peter began to run some diagnostic tests on her computer. When she was finished, she went to see how Peter was doing. He heard her enter and turned. "I think it's nothing more than your hard drive needing to be replaced. I just want to be sure."
"It's good to know I won't have to replace the entire thing."
"You should soon, though. This machine is an antique."
"It's perfect for what I need it for."
"Well, when you decide to put it out to pasture, I know just the place where you can get a real buy," he said, smiling.
"I'll bet you do."
They shared a laugh together.
Ruby rose and said, "I should let you finish. I have some papers to grade before I make dinner."
It was wonderful having someone to cook for. Sure, Mark came for dinner from time to time, but it wasn't the same. She never really went all out like she did tonight with her Chicken Cordon Bleu. You could give Mark a couple of hamburgers and fries and he'd be thrilled. It was also a nice change to talk about something other than teaching.
Over coffee and dessert, Ruby finally got up enough courage to revisit the subject of compensation. She didn't want to insult him, yet she felt she had to show her gratitude in some way.
"Peter, you can't possibly imagine what you've done for me today."
"Actually, I can. However, I gave my time freely. And don't forget I got a delicious meal out of it also. I'd hate to tell you what I normally have for dinner. Besides, the company was outstanding."
Ruby smiled. Peter returned the smile and reached over to bring her face closer to his. He gently brushed his lips against hers. "Thank you for having me."
Ruby instinctively kissed him back. A ripple of excitement passed throughout her body. "Thank you for coming."
"Are we even now?" he asked, almost laughing, hoping the bulge pressing on his zipper wouldn't be noticeable.
"Yes, I think so."
"Good. It's late and I'd best be going. But, I'm for continuing this at another time, say Saturday night?"
"Is that a proposal for a date?"
"It sure is, lady. So what do you say?"
Smiling, Ruby said, "I'd be delighted."
"Great! I'll pick you up at eight. Dinner and dancing."
Ruby walked him to the door. Peter turned quickly and took her in his arms for another kiss. This one lasted longer and left her breathless. Yes, computers could be very rewarding, she thought to herself and smiled.

***

Peter walked to his car whistling. It was the first time in a very long time that he had met a woman who truly interested him. He was tired of the airheads that were nice to look at, but couldn't hold a decent conversation. Ruby was both attractive and intelligent. Along with those two qualities, he found her to be modest and witty. Yes, he really wanted to get to know her better. Tonight, Saturday seemed such a long way off.

***

Ruby fell asleep thinking about Peter. He was the first man she had met recently who was worthwhile seeing again. She found that most men were out for a good time only. Hardly any desired a lasting relationship or one that lasted more than one night. She scarcely knew Peter, but what she had seen so far was reassuring. And she remembered how good his lips felt on hers. She'd like to explore more of that.