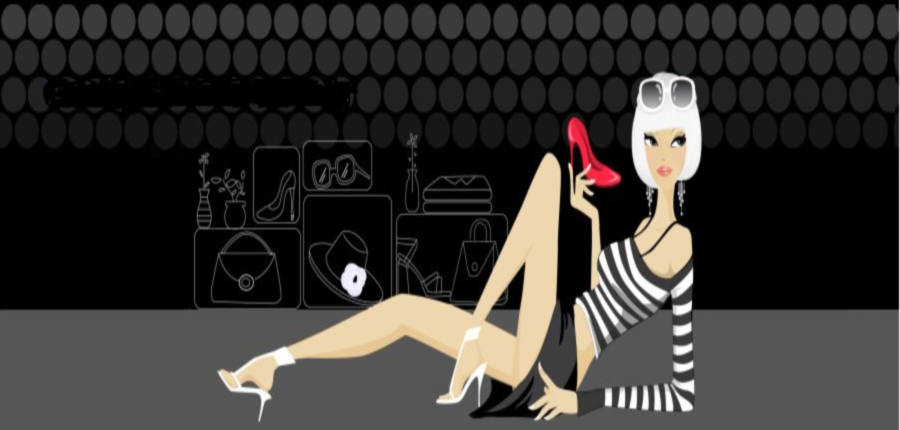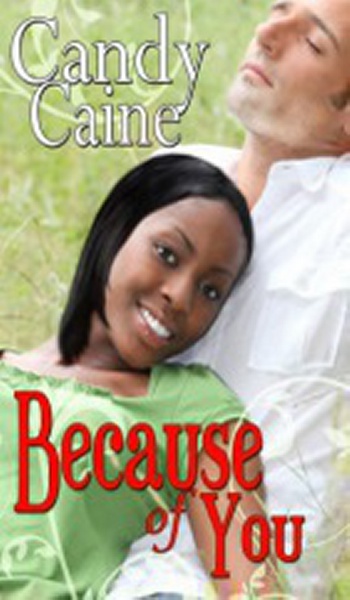 Defying her parents by marrying Adam, a white man, Jill Stone believed love could conquer all. And throughout Adam's rise as an executive in a large New York advertising agency, Jill bottled up her unhappiness about his long hours and many trips out of town. But when their sizzling love life fizzled, she couldn't keep quiet anymore. She wanted him home. More. And in her bed.

Adam recognized his marriage was going down the tubes, but couldn't exorcise the demons of Jill's parents thinking he wasn't good enough for her, and the fear that he might somehow end up a failure like his father. He had to succeed. At all costs. To compound his problems, his latest boss was a gorgeous blonde who took one look at Adam's buff, six foot- two body and didn't make any bones about wanting him. Anyway she could get him.


REVIEWS

5.0 out of 5 stars Because of You December 30, 2013
By Kim
Format:Kindle Edition
Great story! I felt like I was living Jill and Adam's life with them. The tension created from their parents was so moving. Two people trying to overcome generations of biases with their love - it's what great love stories are made of! The flash back scenes were so vivid that they really brought the whole story into perspective within a short amount of time. Nice sexy scenes as well to top it all off. I also enjoyed that it took place in New York so that I got to explore NYC a little with Jill. Wish it was a full length novel!


5.0 out of 5 stars Because of You- Interracial love January 4, 2014
By Cheryl Korba Long
Format:Kindle Edition
I liked the way this story focused on the relationship between two people instead of the fact that the two main characters are of different racial backgrounds. However, there is a difficulty with Jill's parents who have disowned her because of her marriage to a white man. It is interesting to see how the marriage evolves, especially with Adam's preconceived notions of how a marriage should work. Sometimes I wanted to shout at him, "just explain how you really feel!", but I guess things don't always work that way in the real world either. Anyway, there's an interesting twist towards the end that brings Adam to realize that he may lose the best thing that ever happened to him. The twist adds an element of unpredictability to the plot. Read and enjoy!


4.0 out of 5 stars ...a page turner... June 16, 2014
By Romance Novels in Color
Format:Kindle Edition
Jill and Adam are married and have been for 8 years and like most marriages they are experiencing some turbulence in their relationship. Their communication has totally broken down.

Jill goes against her family to marry a white man they class as "white trash". They believe that Adam is not good enough for their daughter. Jill goes against her parents and marries the love of her life. Her parents totally disown her and to add insult to injury, her sister also marries a white man and her parents blame her for that also. Jill is a traditional wife, she has her husband's dinner on the table ready for him each night and tries to keep the peace in her home. Her self-esteem and belief in herself is low.

Adam is an only child from two dysfunctional parents. His father was a drunk, abusive husband and his mother took drugs and neglected him as a child. Adam feels the weight of Jill being disowned by her parents to marry him. He tries to compensate for this by working all the hours God gives to make himself into a successful Executive for his company, for his wife and to prove to her family that he is not a failure like his father.

Adam's efforts to prove himself worthy of Jill puts stress and tension on their marriage because he is neglecting their relationship. They hardly spend any time together and their love life has come to a standstill because Adam is always tired. Adam tells Jill to find a hobby to fill in her spare time. Jill finds something that she has a skill for and the tables are turned in the relationship. Jill becomes more confident and sure of herself through the success of this change she has made in her life.

Through her new-found success and self-assurance Jill challenges the status quo in her relationship with her husband. This causes Adam to examine his controlling and unsupportive attitude towards Jill. Just at the point where they are resolving the issues in their relationship one unfortunate incident and one tragic accident could put their new found understanding into jeopardy.

The author examines and exposes the neglect and pressure couples bring to their relationships/marriages by allowing their communication to break down. Not making time to express how each partner is feeling about everyday life pressures that we all must face can bring complacency and distrust to any marriage/relationship.

I found the story engrossing and a page turner and I would recommend this book!

-Reviewed by Marcia


5.0 out of 5 stars A Story with a Different Twist March 11, 2014
By booknut
Format:Kindle Edition
Against the will of Jill's parents, Adam and Jill marry and begin their life together. The twist is that Jill is black, and Adam is white. Jill's parents object strenuously to their daughter's marriage to a white man. In spite of this, the two persevere, but the marriage begins to have problems when they stop truly communicating with each other. Jill decides to write a book which becomes a bestseller, and Adam does not really support her success. Adam is having serious problems at work and is under a lot of stress. Instead of being honest with each other, they each begin to harbor bad feelings which damage their relationship. The plot plays out with several twists, and you will need to read this novel to find out if Jill and Adam succeed in restoring the beautiful relationship they once had. A good read!


4.0 out of 5 stars Heartwarming. March 3, 2014
By Ray Long
Format:Kindle Edition
Nice book. It went into more detail than it needed to about her journey into her writing career and what people ordered at restaurants. From the blurb I expected it to tackle interracial marriage troubles, it spoke little to the subject. Overall it is a good sweet romance about a married couple having problems. I love the heartwarming ending. It gives a lesson on the importance of communication for married couples.

I received a copy from LibraryThing for an honest review.


5.0 out of 5 stars Great Read February 17, 2014
By Kimberly A. Davis
Format:Kindle Edition|Verified Purchase
Loved this book another great interracial book and I. Really loved this genre this book had strong characters and Ioved the storyline I would give this book 9 out of 10 stars



4.0 out of 5 stars Emotional February 5, 2014
By Avid Reader
Format:Kindle Edition|Verified Purchase
Emotions pours from this read! The scenarios and especially strong emotions could fit any married couple today. The story is basic everyday life in some couples' households. The distinctive point is lousy or no communication at all is shared. It's a great book which I enjoyed reading. I believe you will too!